Ladies of Letterpress EconoCon #11 is Online and In-Person!
September 23-25, 2022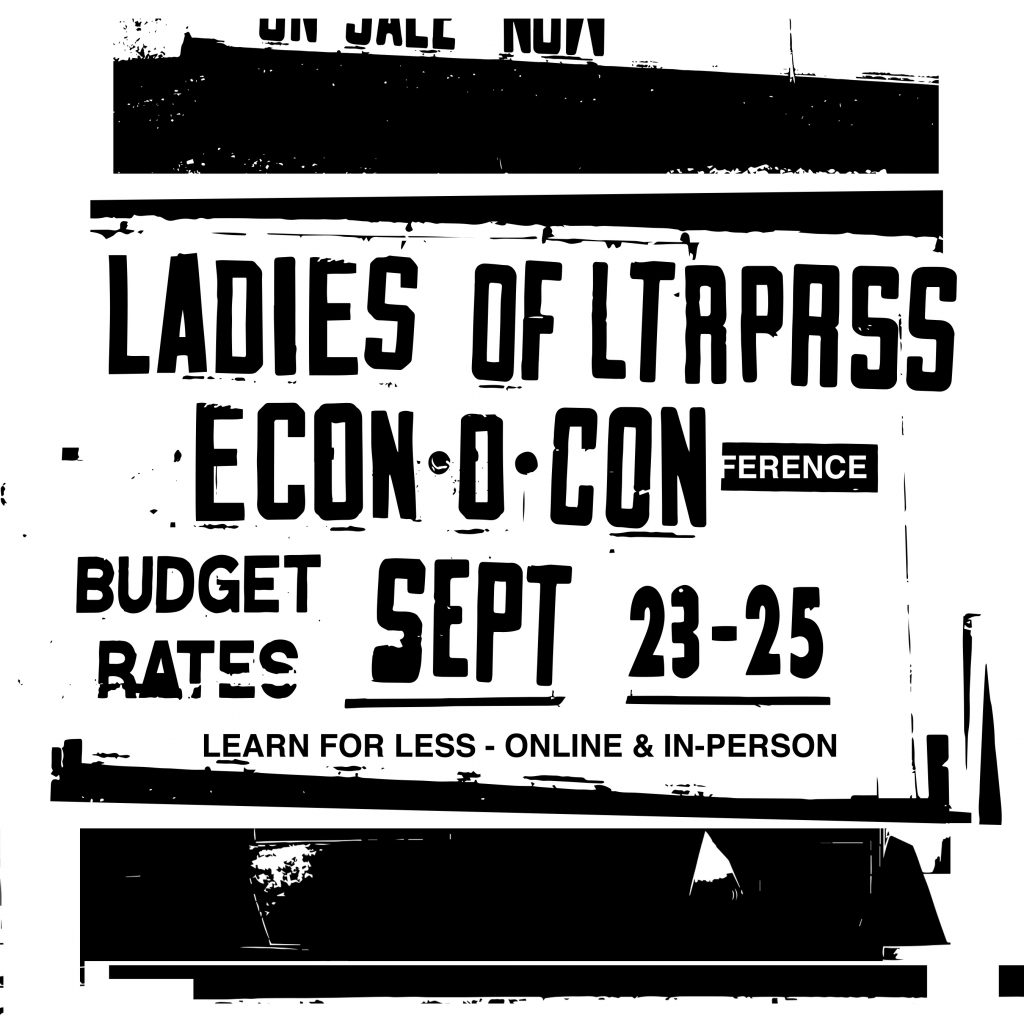 This year, we're changing up the pandemic-induced online learning model!
The Ladies of Letterpress Econo-Con is more letterpress learning for less! Register for the online conference for one flat fee, and then pick your classes à la carte—as many as you want! Each workshop is a mere $25. Want to to attend live? We're hosting a limited number of hands-on workshops at Central Print in St. Louis for the same great price. To enhance the community vibes and special eventy-ness, all workshops online will be live with no net, and no recordings to watch later!
-
This year marks the sixth consecutive culmination of combined collaboration by @ladiesofltrprs, @centralprintstudios, and @firecrackerpress. We are excited and look forward to seeing your faces in September!
-
---
Sign up for the mailing list for all the updates!
Questions?