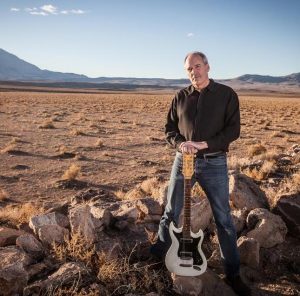 Keynote speaker and special workshop instructor!
Musician, artist & designer
Bruce Licher
founded Independent Project Press after learning the art of letterpress printing at the Women's Graphic Center in downtown Los Angeles at the beginning of 1982. His initial projects centered around creating album covers, postcards and promotional stamps for his band Savage Republic. It didn't take long before he was producing work for other L.A. underground music groups, along with a growing number of clients in the Los Angeles design community. In addition to packaging and releasing music on his own record label (Independent Project Records), his other music-related projects have included work for clients ranging from R.E.M. to Harold Budd to Stereolab. Independent Project Press also produces elegant and creative business stationery, invitations, wine labels, promotional stamp sheets and booklets, and numerous other pieces of letterpress-printed ephemera for clients large and small. Licher was nominated twice for a Grammy Award for his album packaging, and has been credited with starting the trend in letterpress-printed CD and record packaging using industrial-style chipboard. Since early 2015 Licher has been working with the LA-based artist Shepard Fairey, handling the print work for some of Fairey's Obey Giant letterpress print editions. Bruce Licher's graphic design and letterpress work has been featured in two major design exhibitions at the Cooper-Hewitt National Design Museum in New York City, and has also been exhibited in California, Arizona, and Paris, France. After 17 years living and working in Sedona, Arizona, Licher and his artist wife Karen relocated Independent Project Press to the small Eastern Sierra town of Bishop, California, where they currently reside.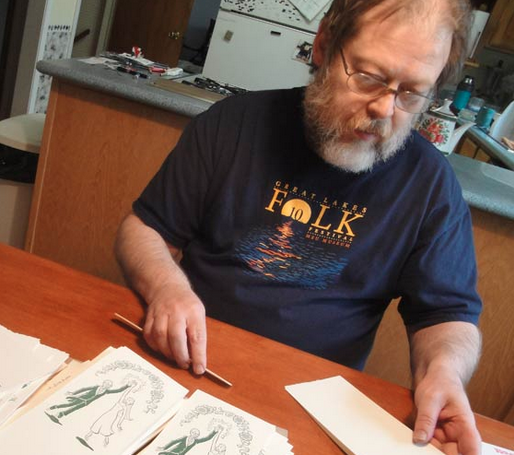 Arie Koelewyn
has been the proprietor of The Paper Airplane Press, a not-for-profit hobby press, since 1976. The press was started as an anodyne to help relieve the pain of unemployment after graduate school and has since grown to include an 8×12 C&P OS, Vandercook #1, Golding Official #2, Rouse #2 handpress and a wooden parlor press; dozens of fonts of metal type, a Rosback perforator and a Paragon paper cutter. Unemployment eventually cured itself, but the presses, type and peripherals hung around to help hold the basement down. Retirement arrived, none too soon, in 2006 and a part-time career in teaching college students at Michigan State University how to run a treadle press commenced.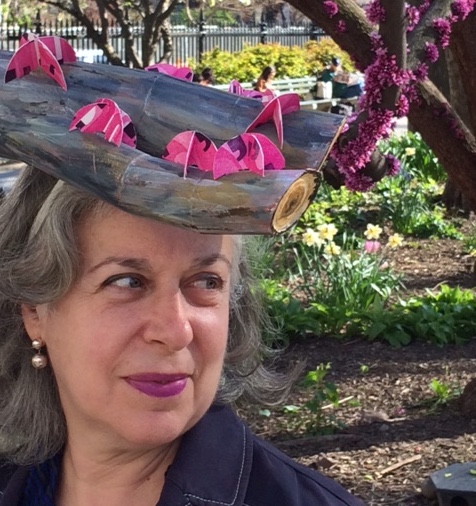 Roni Gross
makes limited edition letterpress printed books under the imprint Z'roah, and multiples under the name Zitouna. She teaches at The Center for Book Arts and The New School in New York City. Her work is in numerous public and private collections, including The Library of Congress, Yale, and The New York Public Library among others.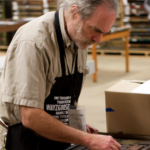 Peter Fraterdeus is the founder of Slow Print Letterpress Studio in Dubuque, Iowa (slowprint.com). He is also a calligrapher, type designer, Irish musician, chef, photographer, humanistic optimist, and nature lover. He has taught book arts, letterpress, calligraphy, typography, information architecture, and web design around the world.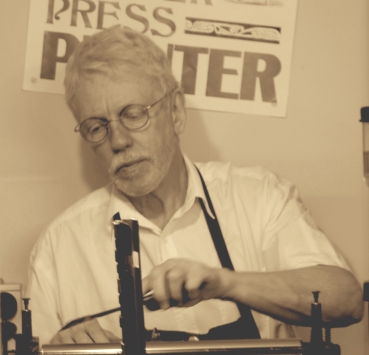 Graham Judd trained as a letterpress machinist in a rural town in New Zealand in the late 1960s. He retrained on offset as letterpress was phased out, later moving to Auckland to finally set up a small commercial print shop with offset and digital presses. In the 1990s Graham got a hankering for his letterpress roots, eventually purchased a Heidelberg platen and has kept himself busy with letterpress printing, training two 'apprentice' ladies, and making trips to USA on letterpress "adventures." Although nearing the end of his career in print, Graham is still passionate about letterpress, and enjoys sharing his knowledge with others.
Julie Russell-Steuart
Visual artist Julie Russell-Steuart grew up in Maryland and earned a BFA in General Fine Art from Maryland Institute, College of Art. She is the proprietor of
Caveworks Press
. Her work encompasses multiple mediums with a particular interest the synthesis of word and image. She has shown installation, artist's books, painting, and experimental video. Her letterpress work had its genesis is an internship after college at Pyramid Atlantic, Center for Book Arts and Papermaking, where she belatedly realized printmaking was her calling. Many years later a fated opportunity arose to purchase a Vandercook press. Now she makes letterpress books of poetry, artist's books, prints, and stationery on a Vandercook UNI IIIAB printing press. A Chandler & Price platen press, guillotine paper cutter and eight type cabinets full of metal typefaces and various antique cuts round out her print shop. Her artwork combines printmaking techniques like linoleum carving, pressure printing, collagraph, and wood engraving and most recently polyester plate. Her artist's books are collected privately and by several University libraries, including The University of Iowa, Texas State University and the Lucille Little Fine Arts Library at the University of Kentucky. She resides in Reinbeck, Iowa, with her husband David, and daughter Cassandra.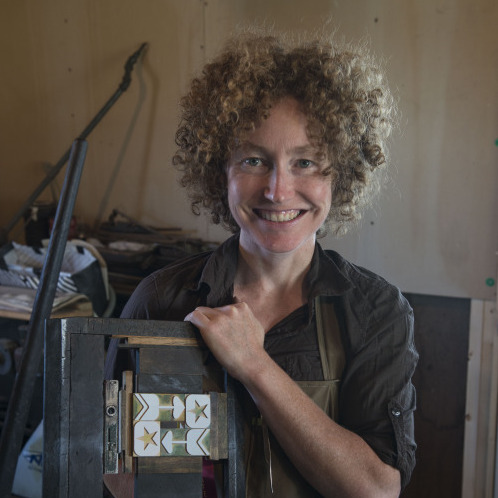 Melissa Meyer is a letterpress printer from Lawrence, Kansas at her studio, Little Doris Press. She enjoys the process of designing with vintage tools, getting inky and the problem solving it requires. She incorporates new and old techniques in her work. From hand-set lead type and wood type to photo polymer plates to fly swatters to legos. Melissa demonstrates letterpress printing annually at Albany Days in Albany, KS and works letterpress into client design work whenever possible. Melissa learned about letterpress during her design studies at The University of Kansas and she worked at Hatch Show Print and Hammerpress. She has been collecting letterpress skills and paraphernalia ever since.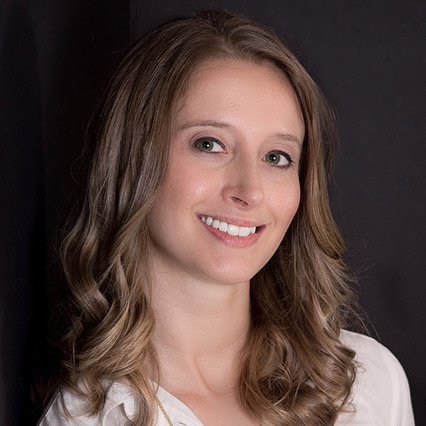 Meghan Paine
is an Atlanta printmaker with a degree in literature from Harvard University. Her love for the history of the printed word led her to letterpress in 2009. She runs Iron Heart Press, printing with lead, wood, and photopolymer on a C&P 12×18, a C&P 8×12, a Vandercook 325G, a Vandercook SP-15, a Heidelberg 10×15, and still uses her very first press, an Adana 8×5.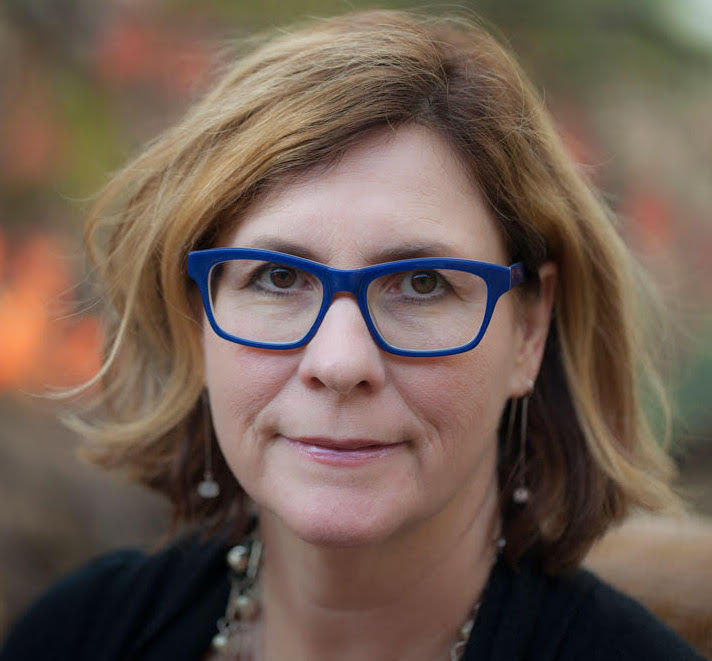 Karen Zimmermann
is a Professor in the University of Arizona, School of Art, and chair of the Illustration & Graphic Design Division. She has also taught at the University of Hawai'i at Manoa and Virginia Commonwealth University. Karen has received numerous grants and awards including an Arizona Project Grant by the Arizona Commission of the Arts, UA Deans fund for Excellence, and UA Faculty Fellowship. She has been on the board of the American Institute of Graphic Art Design Education Committee, the College Book Art Association, and the College Arts Association. Her art and design practice includes activities in letterpress printing, graphic design and art where her interest in image making and typography can coexist. She started her love of printing in high school where she learned offset printing and typesetting. Her writing has been published in "The Education of a Graphic Designer," "The Education of an E Designer," "The Education of a Motion Designer," JAB (Journal of Artists' Books), "Design Education in Progress: Methodology and Process," American Institute of Graphic Arts, Zed and Inform. Karen received her MFA from Virginia Commonwealth University and her undergraduate degree from Rutgers University.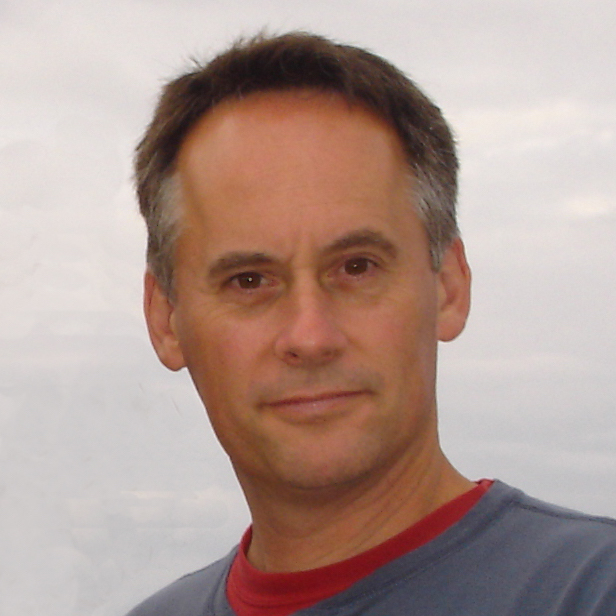 Peter Bushell
is an Associate Professor in the School of Art at Illinois State University. He has been teaching graphic design for over 25 years. Presently, he is exploring projects that go beyond the traditionally client-based work of graphic design. He is utilizing his background in typography and publication design to develop research initiatives with letterforms and the book arts. His book works have been recognized through regional and national juried exhibitions, awards, and collection acquisitions. His current efforts with letterpress prints have also been exhibited widely. They include various ways to crop letterforms during the print process in order to become active components in abstract compositions.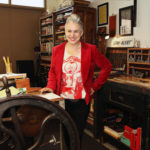 Lynda Sherman
is the proprietress of
Bremelo Press
in Seattle, Washington. The print studio is an archive and working museum. Through the press and Lynda the history and legacy of analog printing is preserved. There's nothing like the feel of ink on paper and the indelible stamp of typefaces. Bremelo Press was a chance for Lynda Sherman to tell pieces of her own story and carry the art of moveable type into the new century. When searching for a press name, Lynda asked herself about her origins and chose Bremelo, an unflattering term for women from her town that she reclaimed as the voice of empowerment. Lynda reads obituaries for inspiration, and once wallpapered an entire bathroom with obituaries clipped from the New York Times. Her favorite stories are from people who have made achievements through hardship. One of her favorite quotes comes from the obituary of phone phreak Joybubbles, who died at the age of 58, after reclaiming the age of 5 forever. When he was asked why Mr. Rogers mattered, Joybubbles said: "When you're playing and you're just you, powerful things happen."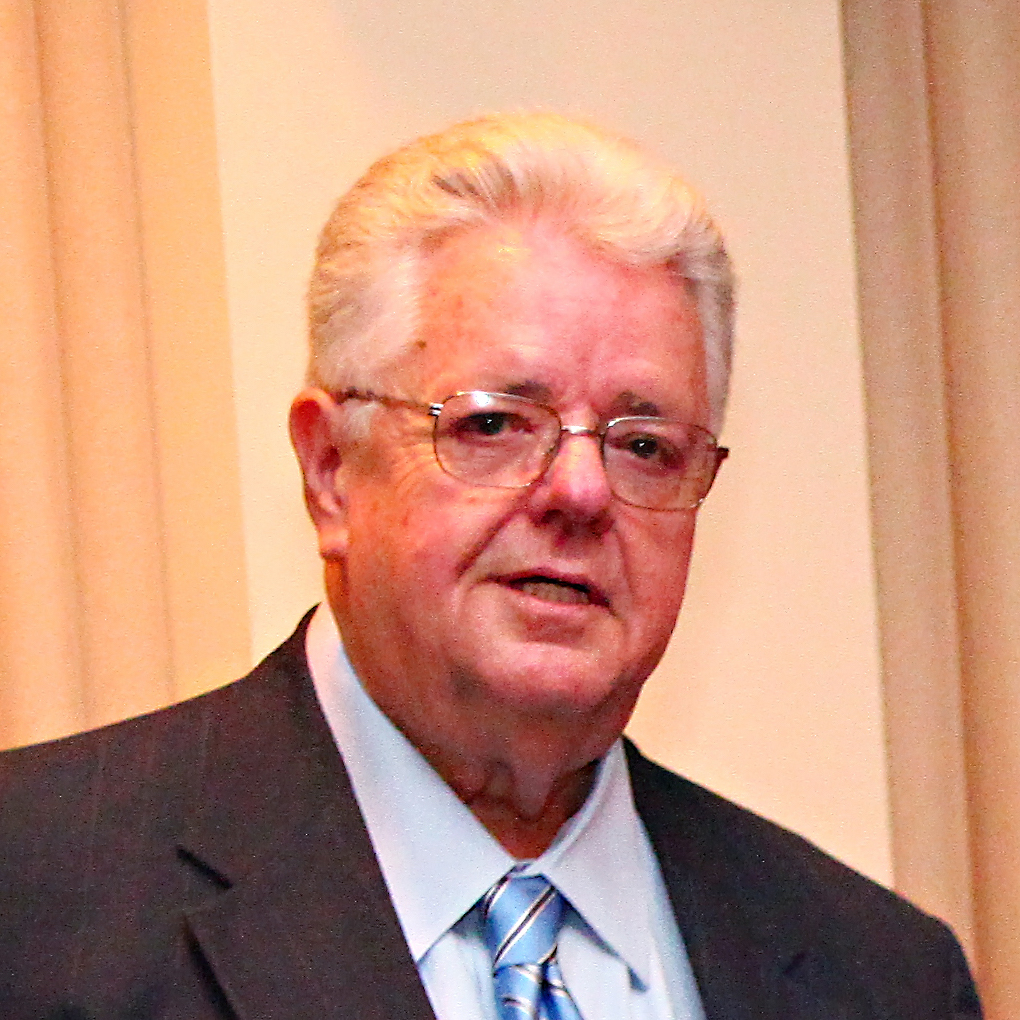 Dick Niehaus
was the typical boy-printer, having been given a tabletop press while in the seventh grade in 1954. Having an uncle working for a small letterpress neighborhood newspaper, Dick found materials and supplies readily available. The 50s and 60s provided a myriad of type and presses available cheap as small printers switched to offset. Dick spent all extra money accumulating letterpress stuff. When he got married, his mother said it had to go when he went.
His avocation turning into his vocation, Dick eventually retired as Vice President of Technology at one of the larger St. Louis printers. After retirement, he started a small letterpress company to have something to do as well as have a place to hide.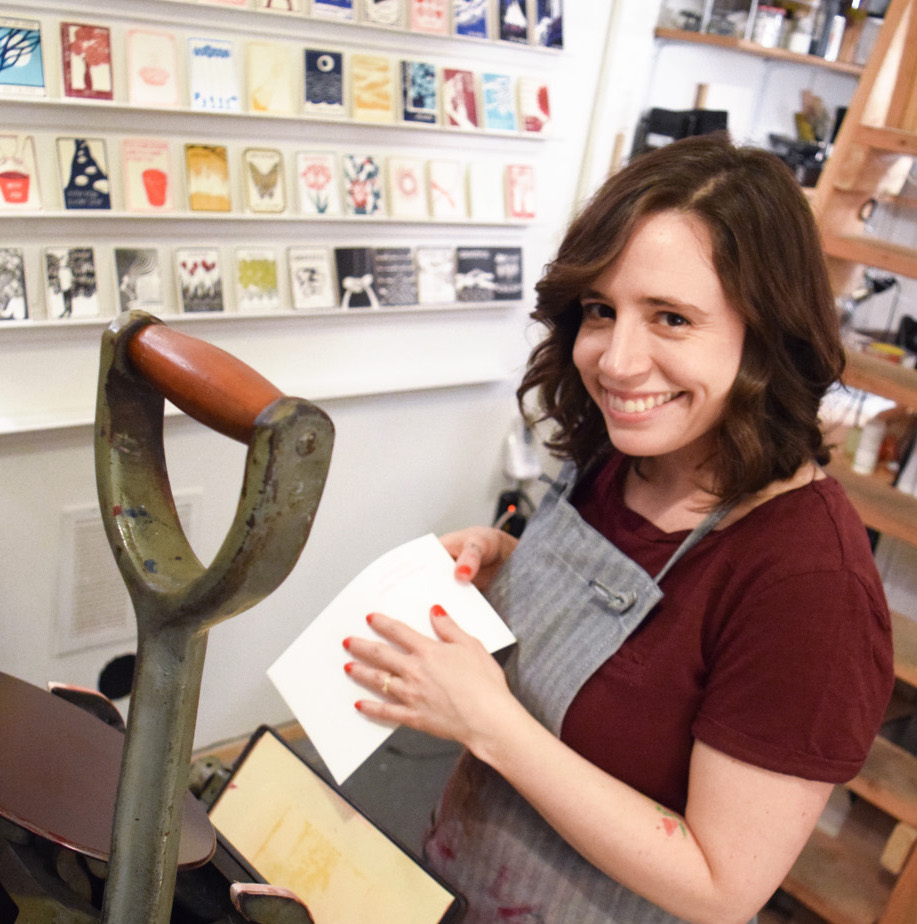 Artist and printmaker
Rachel Kroh
is the owner and designer of
Heartell Press
, a collection of greeting cards and prints made with hand-carved woodblocks. Rachel holds an MFA in Printmedia from The School of the Art Institute of Chicago and has printed in many far-flung places across the US and Canada from the Lower East Side Printshop in NYC to Barbarian Press in Mission, BC. Rachel recently relocated from Brooklyn, NY to Fort Wayne, Indiana where she is enjoying the close proximity to family, abundant space for inventory and letterpress equipment and plentiful peace and quiet of the midwest.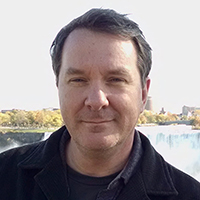 Paul Moxon
(MFA, MLIS) is a studio letterpress printer and independent educator. He has lectured at over sixty book arts centers and universities through the U.S. and Canada. He is the author of Vandercook Presses: Maintenance, History and Resources and moderates vandercookpress.info. Paul is the website editor for the American Printing History Association and has held fellowships at Rare Book School and the Newberry Library. His letterpress work can be found in several public collections and at fameorshame.com.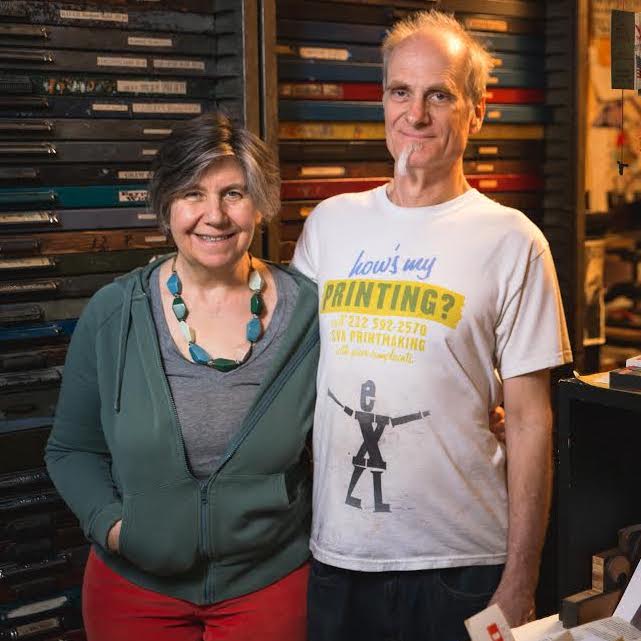 Dikko Faust and Esther K. Smith
make limited editions and artist books, collaborating with each other–and with other artists and writers–
Purgatory Pie Press
, one of the longest running artist/publishers. Based in New York City, their work is in public and private collections world-wide, including the Metropolitan Museum of Art, MoMA, Cooper Hewitt, London's Tate Modern and the V&A. Esther is the author/co-designer of How to Make Books and five other book arts books; Dikko hand set the display type. The latest test is a reprint of the Victorian Specimens of CHROMATIC WOOD TYPE Borders &c (Rizzoli 2017)