Shift-lab is a collective of five artists who expand their studio practices to collaborate on artist books and multiples. Shift-lab is Katie Baldwin (Huntsville, AL); Denise Bookwalter (Tallahassee, FL); Sarah Bryant (Tuscaloosa, AL); Macy Chadwick (Petaluma, CA); and Tricia Treacy (Boone, NC). They have exhibited their work at Hamilton Wood Type & Printing Museum (Two Rivers, WI), Seager Gray Gallery (Mill Valley, CA) and San Francisco Center for the Book (San Francisco, CA). They have presented their creative research at the Philadelphia Art Book Fair and have participated in the Codex Book Fair since 2015. Their work is included in numerous collections.
Since its founding in 2013, this collective has produced three major artist book projects as well as a number of smaller projects and printing events. Its most recent project REF (2019) investigates the transition from traditional reference texts in dedicated physical spaces toward the use of algorithmic relevance and keyword searches. Working together, members of the collective created fifteen responses to traditional reference texts using dates related to this transition as an organizational principle. The development of the project took place online, through contemporary technology such as Skype and Google docs, as well as in person in several locations and libraries across the United States.
Katie, Denise, and Sarah will be joining us at Stl Print Week + Ladies of Letterpress Conference!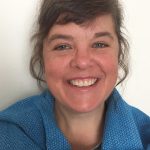 Katie Baldwin is a printmaker and book artist who received her MFA from The University of the Arts in Philadelphia. She served as the Victor Hammer Fellow at the Wells Book Arts Center in Aurora, New York and is currently an Associate Professor at the University of Alabama in Huntsville.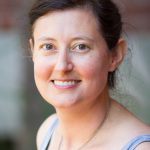 Denise Bookwalter is a printmaker and book artist living in Tallahassee, Florida where she is a Professor of Art at Florida State University and Founding Director of Small Craft Advisory Press, a collaborative book arts press. She has exhibited extensively and her books can be found in collections nationally and internationally.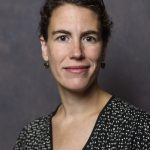 Sarah Bryant is a book artist who produces work under the name Big Jump Press. Bryant won the Prestigious MCBA Prize, an international award given every two years to a single artist book. She is an Assistant Professor for the MFA Book Arts Program in the School of Library and Information Studies at The University of Alabama.
---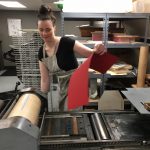 Katherine Victoria Taylor (BFA, NSCAD University) is a bookbinder and letterpress printer in Halifax, Nova Scotia. She has apprenticed with master bookbinder and conservator Joe Landry, award-winning printer and publisher Andrew Steeves of Gaspereau Press, and is currently mentored by Vandercook maintenance expert Paul Moxon. Katherine is the organizer of the Letterpress Gang at NSCAD and has a passion for sharing her love of bookbinding and printing with the community. It is her desire to use the power of the press to help amplify the voices of marginalized people. Katherine now teaches a variety of letterpress and bookbinding classes and has worked with notable clients such as ​The Book of Negroes​ mini-series, ​The Curse of Oak Island,​ University of Kings' College and Saint Mary's University.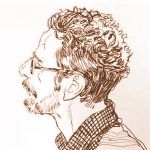 Patterson Clark From the weedy parks and alleys of the nation's capital, Patterson harvests exotic invasive vegetation, from which he extracts paper fibers, plant pigments and printing blocks. Those converge at a letterpress to yield prints about the plants. When he's not outdoors or in the studio, Patterson reports and produces visualizations on energy and environmental policy for POLITICO. For several years, he wrote and illustrated the The Washington Post natural history column "Urban Jungle."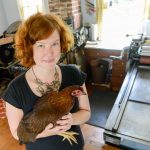 Val Lucas, a graduate of MICA, runs Bowerbox Press out of a barn in rural Monkton, MD. She focuses on woodcut prints, hand-set wood and metal type, and artist's books. After rescuing her first press from a basement, she has continued to collect and restore presses and equipment. She currently teaches letterpress printing and bookbinding at Towson University, and offers custom printing and workshops through Bowerbox Press.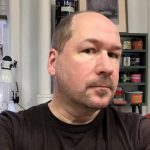 Richard Kegler is the lead designer and founder of P22 Type Foundry. His background in typography and book arts includes ventures in bookbinding and letterpress printing. The historical context and physicality of type continue to be his greatest interest and shape the evolution of P22 in digital and analog projects. Kegler was the director at Wells Book Arts Center in Aurora, NY (2014-2019), founder of the Western New York Book Arts Center in Buffalo, NY (2008-2012) and is currently in the finishing stages of setting up the P22 Analog Press in Rochester, NY.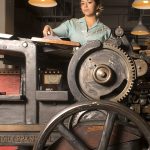 Heather Moulder is a designer, printer, and musician in Nashville, Tennessee. She earned her BFA in Graphic Design from Middle Tennessee State University, and since 2011 has been designing, printing posters, and more recently, helping teach the internship program at Hatch Show Print. She creates her own design projects as Lordymercy and regularly performs/records piano with some of her favorite folks in Music City.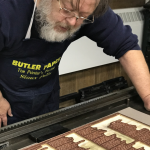 Arie Koelewyn is a hobby printer whose The Paper Airplane Press has been in existence for 41 years. His printing work is mostly ephemeral material for one or more of the hobby printing groups, plus the occasional poetry broadside or other interesting sidetrack. Exploring the fringes of letterpress, such as printing with unusual materials or techniques, is a strong interest. Arie teaches letterpress part-time at Michigan State University and at letterpress conferences.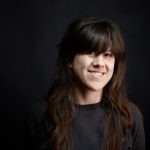 Laura Baisden is an illustrator and letterpress printer based out of Nashville, TN. She carves linoleum blocks to generate the images; then with the addition of wood and metal type, she prints limited edition show posters for touring musicians. Prior to opening her own letterpress shop, she first worked for Isle of Printing and then later spent five years at Hatch Show Print. She moved to Knoxville in 2015, working in collaboration with Julie Belcher of Pioneer House (formerly Yee-Haw Printing). She's been back in Nashville since 2018 and is trucking along, enjoying the freedom and sheer terror of running her own place. One day, she dreams of writing and illustrating a children's' book.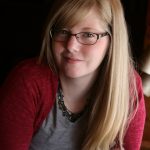 Stephanie Carpenter is a letterpress printer, educator, and graphic designer living in Manitowoc, Wisconsin. Since 2011 she has been the Assistant Director of the Hamilton Wood Type & Printing Museum in Two Rivers, Wisconsin, where she helps maintain the world's largest collection of 1.5 million pieces of wood type. At the museum she teaches workshops, leads programs, and helps coordinate the annual Wayzgoose conference. When not at the museum she creates art in the form of posters, installations, and artists' books and she teaches graphic design courses at Silver Lake College.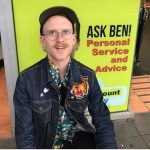 Benjamin Jones is a globe-trotting press operator and problem solver. After art school, he found that he was much happier spinning wrenches than drawing pictures. Jones started commercially running Heidelberg windmills and assorted other machines in 2008, cutting his teeth in job shops and eventually settling into more artistic commercial printing. Around 2012 he started instructing machine minders and fixing Heidelberg windmills on a nationally and internationally.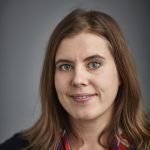 Megan Singleton is a practicing artist and educator located in St. Louis, Missouri. Her ecology-based work crisscrosses the boundaries of contemporary craft, combining sculpture, hand papermaking, installation, and digital applications. She received her MFA in Sculpture from Louisiana State University and BFA in Photography from Webster University. She actively exhibits nationally and internationally, her work can be found in the collections of the Louisiana Art and Science Museum, the Robert C. Williams Paper Museum, as well as numerous private and corporate collections.She holds an adjunct position at Saint Louis University, teaching Fiber Arts.Megan also serves on the board of directors for the hand papermaking organization The Friends of Dard Hunter, as V.P of Membership and Development. She was the recipient of a $20,000 Artist Fellowship from the St. Louis Regional Arts Commission and in 2016 was the recipient of the Smelser Vallion Visiting Artist Fellowship in Taos, MN. In 2017 Singleton was selected as a Kingsbrea International Artist in Residence in Saint Andrews, New Brunswick. In 2017 she was also commissioned to create site-specific mural projects at the Granoff Center at Brown University for the T2 Art initiative at Lambert International Airport in Saint Louis.
Ben Blount was born and raised in Detroit. He is a designer and letterpress printer that loves books, type, and putting ink on paper. His work often explores questions of race and identity and the stories we tell ourselves about living in America. He is a believer in the power of the printed word and has taught workshops at places like The Cleveland Institute of Art, Florida Atlantic University, and Hamilton Wood Type and Printing Museum. Ben learned a lot about design at Washington University in St. Louis, a lot about printing at Columbia College Chicago, and filled in the gaps with mentors and lots of practice. He currently prints out of his storefront studio in Evanston, IL.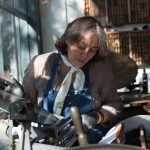 Catalina Rojas studied at the Rhode Island School of Design, and afterwards returned to her roots in Chile where she continued her studies and completed her BA in Design. While searching for inspiration for her thesis, she was given the opportunity to work for the Glimmerglass Opera in upstate New York. During this time, she was also volunteering at the New York State Historical Association where she was offered a scholarship to Cornell University for book binding and preservation. While at Cornell, she learned the art of book preservation, gained understanding of the structure and engineering of paper and became a avid box maker. She then began working on book restoration for the Metropolitan Museum of Art, the Academy of Medicine, and volunteered at the Center for Book Arts. Catalina found her niche in graphic design. While working at an advertising agency in Manhattan, she took a course in Parson's university where she learned about typography and was inspired by her teacher that was a font designer and very involved in letterpress. Ultimately, she founded Puro Papel which is now dedicated to branding and packaging design, utilizing old and new techniques.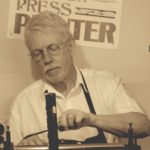 Graham Judd trained as a letterpress machinist in a rural town in New Zealand in the late 1960s. He retrained on offset as letterpress was phased out, later moving to Auckland to finally set up a small commercial print shop with offset and digital presses. In the 1990s, Graham got a hankering for his letterpress roots, eventually purchasing a Heidelberg platen. Since then, he has kept himself busy with letterpress printing at GTO Printers and making frequent trips to USA on letterpress adventures. Graham is passionate about letterpress and enjoys sharing his knowledge with others.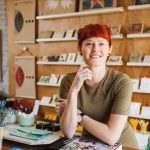 Felicia Koloc is a designer whose naturally curious state has brought her to a variety of creative endeavors. Over her career she has worked for internationally known letterpress studios, created an uncommon goods stationery store, designed toys for app based games, built a letterpress studio for Hallmark to use for R&D and workshop purposes, and developed a textile brand from the ground up. Currently, you can find her working for Hallmark's in-house marketing studio and sharing as much of her knowledge with fellow curious folks as she can.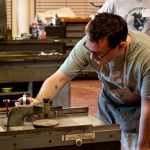 Paul Moxon is a studio letterpress printer and independent educator (MFA, MLIS Alabama). He has lectured at over sixty book arts centers and universities through the U.S. and Canada. He is the author of Vandercook Presses: Maintenance, History and Resources and moderates vandercookpress.info. Paul is the website editor for the American Printing History Association and has held fellowships at Rare Book School andthe Newberry Library. His letterpress work can be found in several public collections.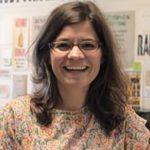 Virginia Rougon Chavis is a designer, artist, educator and lover of all things printed. Originally from the south, she has been part of the Department of Art & Art History faculty at The University of Mississippi since January 2002. In 2010, she was able to merge her love of design and typography through letterpress printing while studying at Penland School of Crafts. She brought the knowledge from Penland back to the Art Department and incorporated letterpress classes into the design/art curriculum. Working with contemporary technology and historical letterpress equipment, Virginia's approachable works on paper push the limits between fine art and graphic design by combining text with metaphorical imagery. She gathers inspiration from routine life experiences and looks for the irony in mundane situations, which are portrayed through the use of sarcasm and play on words. Symbols such as insects, toys or machines can be found to represent relatable individuals, emotions or events. The work generally combines digital and traditional printmaking processes, and often mixed media.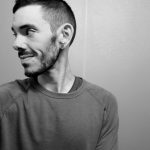 Dave Caruso: a creative with a human-centered mindset to inspire; a collaborative happy dude with a touch of eclecticism. Dave has been printing since he was 16. He graduated in 2007 with a degree in graphic design and has been freelancing and working for different design studios ever since. Nine years ago he rediscovered his love for printing, which sent him down a spiraling wormhole of making and utilizing machines as a form of creativity. In 2016, he decided to go back to school to Syracuse University for Industrial and Interaction Design. Dave recently was honored with the Robert E. Kalvitis Excellence in Product Design Award at SU. He strives to continue to find new ways to hack the creative process and doesn't believe anything is impossible unless seen, heard, felt, or experienced for himself.